Health & Safety Training
Our mission at tpmgroup is to provide classroom instructional programs along with interactive hands-on field training in a wide range of mitigation, containment, clean-up, and decontamination. Training instills business and people with new ideas and creative ways of dealing with environmental problems. The environmental and HazMat arena is an ever-changing field. Companies are constantly coming up with new environmentally friendly products to improve previous ideas.
With this ever-changing market, we as a company must also change. We pride ourselves on training with hundreds of hours of continuous education annually. tpmgroup continues to work together with local, state and federal agencies to provide awareness and training in our communities.
In today's society, hazardous materials have become a part of everyday life. When produced, stored, transported and used properly, hazardous materials can make our lives easier. When mishandled or when accidents occur, they can present a harmful or deadly threat to the environment, and to the health and safety of the public.
tpmgroup Training Services: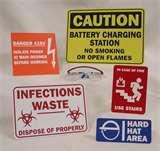 40-hour OSHA Hazardous Waste Operations
8-hour Hazardous Waste Operations Level
8-hour Hazwopper Annual Refresher
8-hour Confined Space Entry
CPR and Blood Borne Pathogen Training
Lockout and Tag out Procedure Training